I worked quite a bit over the last few months.  Of course I laugh when I say that because I only worked 30-40 hours a week.  Before the kids I routinely worked 50-70 hours a week!  But when you combine my permanent full time SAHD position with any other position I go way over the "normal" 50-70 hr/week mark.
I have finally had some time to think about the last three months and look at all the pictures.  MAN, I missed a lot!  For instance we had some nar-do-wells steal our brand new inflatable.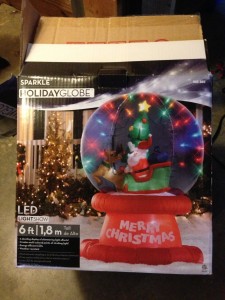 No doubt it was some young punks.  But I have a lot of grace for young punks as I was once one:)  But it was a bit surprising.  We put it up around 5pm and it was gone by 10pm.
The kids were distraught   I did what any good father would do.  I said "this is a lesson to us not to spend money on stuff that others can steal."  It worked, they got over it pretty quickly.  Hey, the Bible IS really useful in raising children!  lol!
Christianity, if false, is of no importance, and if true, of infinite importance. The only thing it cannot be is moderately important.
C. S. Lewis
The word "Christianity" is already a misunderstanding – in reality there has been only one Christian, and he died on the Cross.
Friedrich Nietzsche
Al